GREENCITIES – URBAN INTELLIGENCE AND SUSTAINABILITY
The Forum brought together more than 2,900 professional visitors from 35 countries who had the opportunity to come into contact with more than 300 companies and entities represented and more than 70 cities. For the first time, innovative talent in the development of initiatives related to cybersecurity applied to urban management and mobility has been rewarded, with the winner in its 'I Call for Startups' being the emerging company CyberCrin.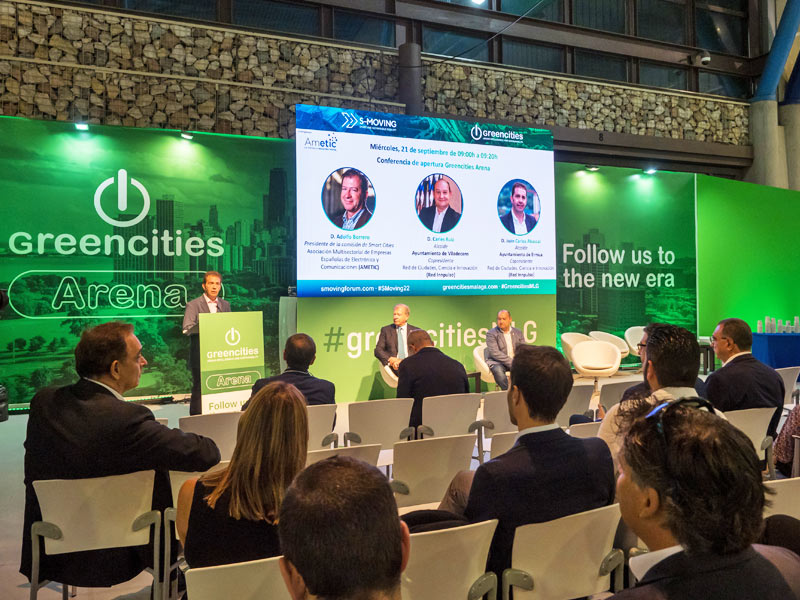 municipal representatives
national and international experts
These were the companies, institutions, cities and startups that came together in the last edition and gave us the strength to make the edition a success.
These were the participants present at the 2022 edition of the S-Moving & Greencities Forum.