A score of Andalusian companies will have more than 100 B2B meetings with representatives from 7 countries invited by Extenda
24 Andalusian companies are attending Greencities & S-Moving 2020 to meet representatives from the seven countries that will participate at the event with the support of Extenda – Trade Promotion Agency of Andalusia: Canada, India, Turkey, Peru, Italy and Tayikistán.
Open Standards and Open Source, cornerstone in the creation of a Sustainable Digital Global Single Market for Smart Cities
During the session, the key requirements for materializing a Global and Sustainable Digital Single Market of portable (replicable) and interoperable solutions will be analysed, as well as the fundamental role that open standards, supported by open source implementations, can play in meeting these requirements.   Likewise, the situation in different parts of the world will be analysed and the open source software standards and initiatives that are gathering more traction in different regions will be discussed.
Technology and experience at the service of society
SISTEM will present its global solutions in Intelligent Transportation, Telecommunications and Security targeted at Traffic, Railway and Naval Air sectors.
Sistem will showcase its solutions regarding smart cities, tourism and port management and promotion, as well as its participation in innovative projects in 4.0 industry.
Telefónica showcases its proposal in post COVID solutions
Our reality experiences a constant change; sometimes it´s gradual but in other situations, like the one brought by COVID19, it´s disruptive. Different topics regarding space management (such as environment, mobility, security and education) will be addressed through technological solutions.
Telefónica will showcase the best practices learnt during its internal digitalization process, giving its perspective as company on adapting to this new reality.
Iberdrola presents its Smart Solutions in self-consumption, mobility and energy efficiency
Iberdrola will showcase in Greencities & S-Moving its Smart Solutions in self-consumption, mobility and energy efficiency. Iberdrola will have presence with a stand and a sponsored round table to present real business stories from some of its clients in Andalusia. Moreover, it will participate in another round table explaining its current proposal for Smart Cities.
CTA launches the platform for open innovation conneCTA
Innovative organisations willing to find technological partners for their R&D&i projects can now use a new tool: the open innovation platform conneCTA. The Technological Corporation of Andalusia (CTA) has just launched the platform conneCTA as a meeting point where any innovative entity (big corporations, startups, technological centers, research groups, etc) can register to launch their challenges, offers or technological demands. ConneCTA works as a matchmaking service; that is, it recommends the offers and demands that meet participant needs best.
Smurfit Kappa, a european leading provider of paper-based packaging, participates in the III Circular Economy Forum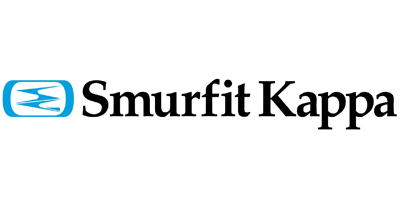 Smurfit Kappa, one of the leading providers of paper-based packaging in the world, will participate in the III Circular Economy Forum. With three factories for box and cardboard production in Andalusia, and 8 other factories in Spain, it is a benchmark employer in region. Positioning Malaga among the 21 cities with the best paper and cardboard collection and recycling rates is one of the goals established in the agreement with the Malaga City Council. A wide range of different actions have been coordinated in order to increase public awareness, which have already produced significant results in terms of recycling rates and recoverable waste volumen reduction.
ALL NEWS FROM FORUM GREENCITIES