Prepare your visit to Greencities 2020

We put at your disposal all the necessary information to organise your next trip to Greencities. Travel with advantageous conditions, relax in the best hotels and discover Málaga after a successful working day in FYCMA.
IBERIA L.A.E. will be again the Preferential Air Carrier of GREENCITIES offering a 10% discount to the forum attendees.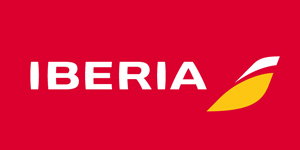 To receive the discount, please click the Iberia logo or go directly to WWW.IBERIA.COM
Once select your round trip fare, clic "I have a promotional code" and include the discount code FYCMA20GREENCITIES (in capital letters), keeping in mind that journeys are valid 7 days before up to 7 days after the schedule event.
The 10% discounts apply for Iberia group flights with final destination Malaga. Iberia 5000 and other codes shared by other companies are excluded.
Valid for flights operated by:
If comming to Greencities & S-Moving, register in the Malaga Congress Card, a web app that grants access to all the necessary information to make the most of your visit (restaurants, museums, and other tourist information). It also includes exclusive discounts set up by the Malaga Convention Bureau.
Press next buttom to fill in the registration form and select the FYCMA event you are attending in the "assigned category" dropdown menu.
Get to Greencities from anywhere
Get to Greencities in the smoothest way. The Palace has good access and several public transport options.